The Pulse – Denver Real Estate and Economy for January, 2013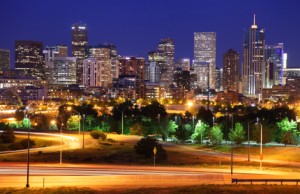 As we enter 2013, the Metro Denver economic news remains positive, with 2012 year over year averages improving in almost every category over 2011 and for the preceding 3 years.  The 2013 real estate market outlook remains strong, but external factors could change the picture.  The so-called fiscal cliff came and went, with more congressional grandstanding to follow in the near future. Such elected incompetence can certainly effect the real estate market, but most of the population seems uninterested in the Washington Beltway shenanigans.  Recent indications from the Federal Reserve Bank are that interest rates will now be pegged to benchmarks that reflect an improving economy. The lack of resale inventory will affect sales in the first part of 2013, as one cannot sell what one does not have. REALTORS® will begin to work hard to create inventory, aggressively encouraging owners to sell as opposed to waiting until owners become self-motivated, and builders are becoming more aggressive in their activities.
The current real estate/economic picture in Denver will remain positive for the individual home seller in prices under $500,000,  but remains very stressful for buyers, especially in the price ranges under the $500,000 mark.  Sellers are often receiving multiple offers, and many properties are receiving bids in excess of asking price, often in the first few days.  There is growing confidence that the Denver area has a strengthening real estate market.  Resale inventory remains historically low, while closed sales are exceeding previous year levels each and every month. With 2012 showing continuing improvement over last year, interest rates remaining at historic lows, and the local employment picture improving, the housing picture in Denver looks brighter than any time in the past 5 years.
While it is reasonable to expect that average and median prices will experience the normal seasonal decline entering 2013, the Metro Denver market should ended 2012 poised for a strong 2013. Home builders will continue their increasingly aggressive increase in starts, with building permits continuing well ahead of last year. A quick review of the Band Charts seen in The Berkshire Group's Newsletter show that most of the Denver area market is firmly in a Sellers market.  But, there are still certain market segments that are not enjoying the current strong market.  The high end remains slow, and most likely will remain so in the first part of 2013, but look for continuing improvement in 2013. Buyers looking in the under $400,000 price range will continue to face very stiff competition from investors looking to buy and hold for rental income. In short, the Metro Denver housing market enters 2013 stronger than at any time in the past 5 years, with the potential of a complete recovery in 2013, although noticeable appreciation in the + $500,000 price ranges may not occur until 2014 or later.
January 18, 2013 By Larry D. McGee
http://theberkshiregroup.com/the-pulse-denver-real-estate-and-economy-for-january-2013/