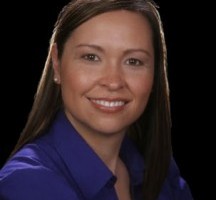 Please feel free to contact me with any questions. I'm here to help you.
Regina Moore
Metro Broker/Owner
188 Inverness Drive West Suite #120
Englewood, CO 80112
c: 720.220.1394
o: 303.800.1000
f: 303.416.4215
e: ReginaMoore@Realtor.com
My name is Regina Moore and I'm a native of Colorado. A licensed broker since 2005, my greatest satisfaction comes helping first-time homebuyers understand and navigate the market so that they can own their first home.
I can assist both buyers and sellers in a variety of ways; from neighborhood knowledge and home values, to statistical analysis and negotiating the deal. I can even suggest a mortgage lender who will be right for you.
Drawing on my own experience of buying, selling, and leasing real estate, and all that I've learned working for my clients, I know the ins and out of the transaction, and really enjoy helping people determine what they want in a home, and what they can afford.
In 2005 I joined my independent real estate brokerage, Key Realty Partners, with Denver's best realtor, Metro Brokers. The relationship provides me with a network of like-minded professionals to share costs, ensure efficiencies, and provide support at every turn.
Key Realty Partners also offers property management services and I oversee the management of single-family homes, condos and townhouses. If you're too busy, or lack the expertise needed for day-to-day management of your commercial or residential real estate investments, contact me to see if I can help.
As for my educational background, I hold a Bachelors of Science degree in Business Administration from University of Northern Colorado; Masters in Business Administration (MBA) with a concentration on Organizational Management; as well as a variety of other educational distinctions, including; Certified Meyers Briggs Type Indicator (MBTI) trainer; Certified Real Estate Owned (REO) Specialist; Short Sale Foreclosure Resource (SFR); and Graduate, Realtors Institute (GRI).
Most importantly, I am a dedicated broker with a zest for life, people, and new experiences. You'll see! I look forward to meeting you!